Hi all,
It's been a busy few weeks in the craft room as I am in full swing of  preparation for the holiday season. This is the first year that I will be selling Christmas themed items. It is also the first year that I will be participating in a craft fair with a friend. Planning for the fair has been fun and overwhelming all at the same time. Fortunately I feel that I have lots of ideas and just need to start cranking them out. Currently, I have several projects on the table and am working away at each of them. I can't wait to share them all!
Here is today's finished product. It is a Christmas reconfiguration box.  This box is  fun in that it has a little 'puzzle' element to it. Each of the little boxes can be rearranged into a different design. Pictured here is one version.
Here is the same box just slightly reconfigured (you can entirely rearrange them if you'd like). There are numerous configurations that work for this box.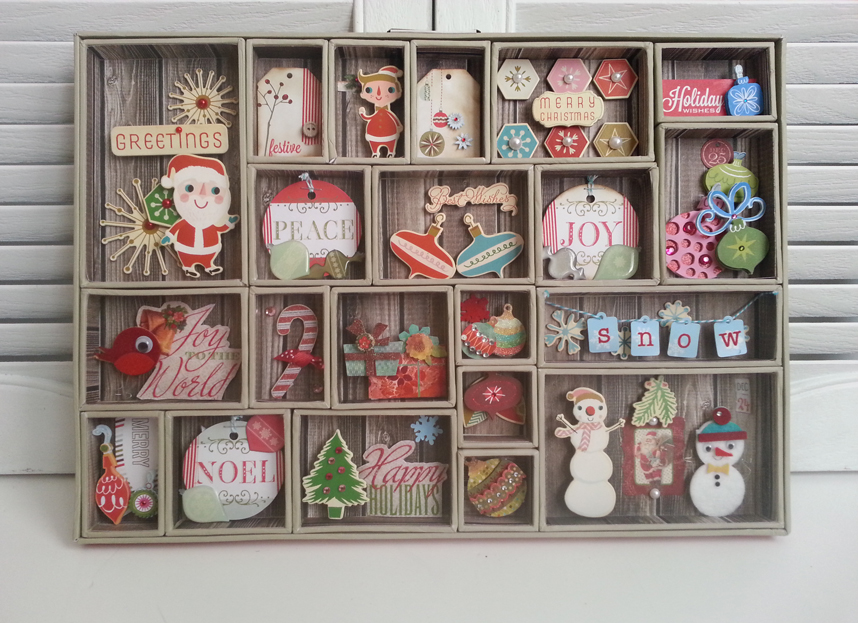 These projects are almost too nice to give away. Thanks for stopping by! =)
– Jolie