Hi All,
I am a person who likes change. I embrace it. I like having seasonal weather (although I could do with a little less snow), I like swapping beauty products in and out, and I especially like changing up our house when it comes to decor.
Christmas is definitely my most favorite holiday. I actually get a little sad when we have to take our tree down and put away all of the wreaths. So to brighten up a few corners of the house I created some quick decor.
Here's a quick look at a garland I made around valentine's day.
Each Circle was created using good crate paper fourteen collection (notice how it's covered in x's and o's).
I used my silhouette cutting machine to create a scalloped circle and the inner flower shape as well.
The hearts are stitched embellishments that I added for a little extra pizzazz.
Then, I just strung them up on some bakers twine and made a few more to create a garland.
I created 2 different designs. One with a lighter pink embellishment and one with a darker pink embellishment. I also switched the pattern papers on the backgrounds. Notice how they are reversed depending on the type of embellishment? …it's the little things.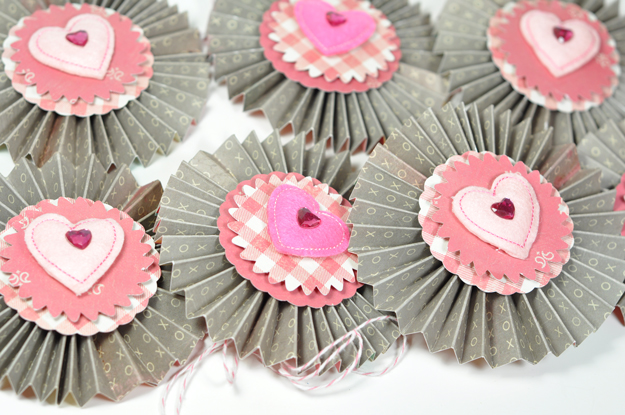 Here's a close up of those x's and o's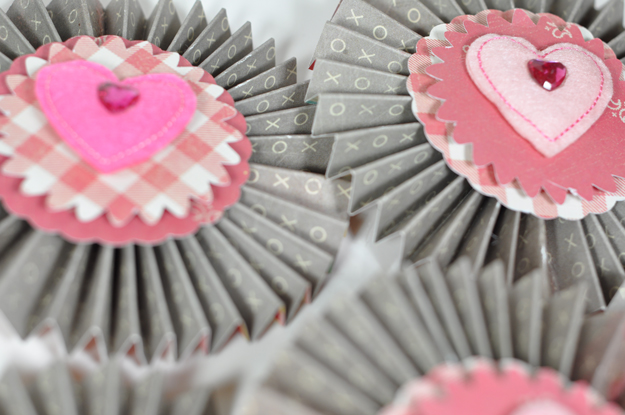 And here it is all hung up on the craft room door.  I probably could have done a better job on spacing when it came to putting them on the twine, but I didn't really care considering it was just for my own personal enjoyment. haha – I put way more effort into stuff I giveaway! =)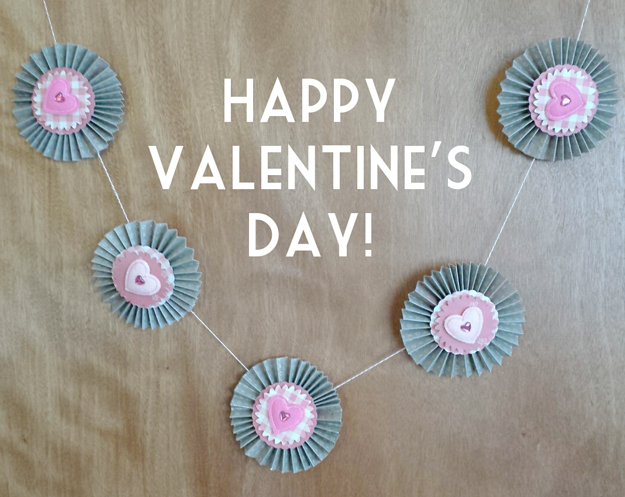 Anyway, I hope you enjoyed and feel free to leave comments =)
Have a great day all ~JS