Hi all,
Welcome back for another day of Valentine's day craft ideas! Today's card features a rather simple card when broken down. This card is simple to recreate if broken down into geometric shapes. After I created the balloon I went searching in my stash for an appropriate background. I almost squealed when I found a sky themed paper in my crate paper stack. It worked perfectly! It makes this whole card look like it's already flying. Another option would be to use a grassy type color for the background. I think in that case, the balloon would look like it just landed. I think either way you choose it's fun!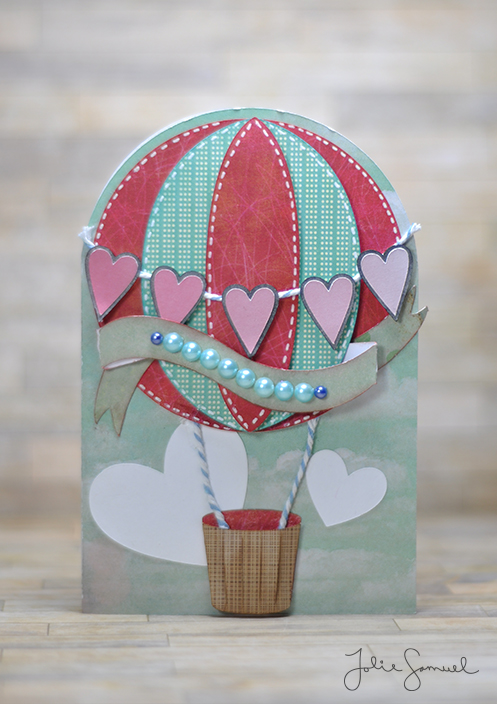 This card has a white interior for a sentiment and note to be written to the recipient. Also, it's a great size and dimension that can be sent in the mail. Imagine opening up an envelope and finding this beauty inside. So cute!
Thanks so much for stopping by and see you next time for more crafty goodness.