Hi All,
Welcome to Day 2 of my Holiday Cards 2014 series!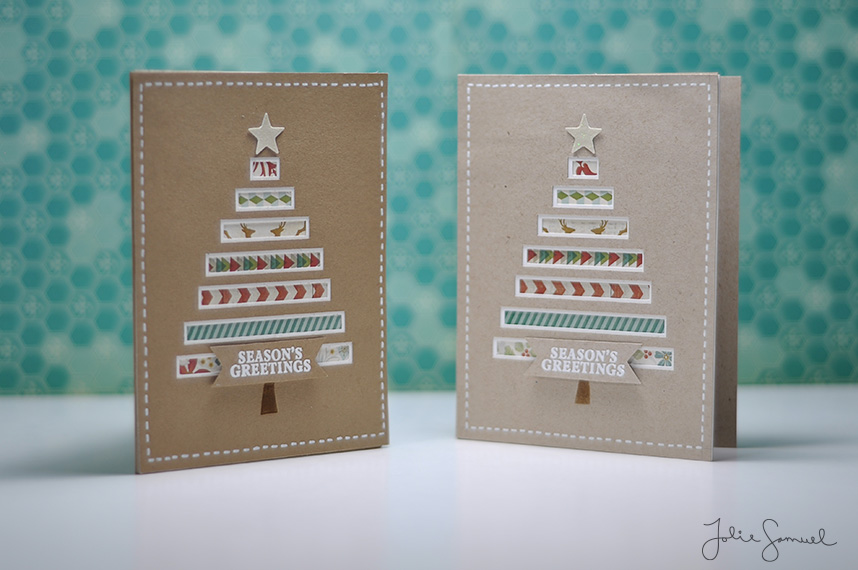 Today's card features the use of my Silhouette SD (cutting machine). I contemplated using several different types of Christmas tree-shapes, but ended up using something a little more 'outside-the-box'. I created a simple rectangular layout and then added in a small insert for a multi-layered look. These cards a super quick and easy to mass produce. The nice thing about this card is that it can technically be made with an craft knife as well (a little more sensible for my readers who don't own cutting machines).
Here's a quick how-to video to show you the assembly process.
I love the simplicity of this card and it came together rather quickly. Very chic!
Hope you enjoyed and I'll catch you next time for Day 3!