Hi all!
As we quickly approach the start of a beautiful holiday season, I thought I'd share a quick project for those of you who are looking to dress up your table-scape this Thanksgiving (or Christmas). This is a quick and easy idea for those work/dinner/church/just-for-fun type parties coming up this winter.
Here's what you need to do:
Supplies: 
Cutting shears – something that will cut through twigs/small branches
Regular Cutting Scissors
Hot glue gun – or any type of strong adhesive
Paper – holiday themed craft paper
Twine– optional
_______________________________________________________
Step-by-step
1) Grab your cutting shears and head outside and gather up some sticks, branches, pine needles, foliage. Beware of thorns or critters 😉
2.) Trim down your branches and foliage to the size you desire.
3.) Trim off all those little needles to reveal just a branch. I used branches from pine bushes but if you have a bare tree, those branches work just as well.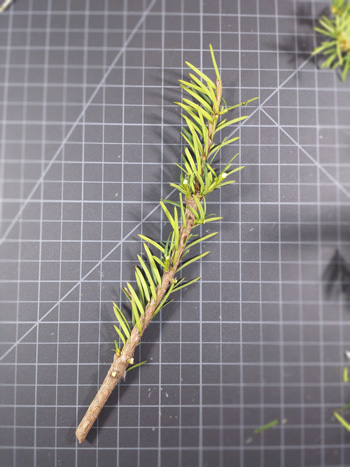 4.) Trim down the branches to your 3″ – 4″ lengths.
5.) "Sandwich" 2 sticks together and adhere with a dot of hot glue on both ends. Add in a small bit of foliage to one side and again adhere with a dot of glue. You can also tie it all in with using twine.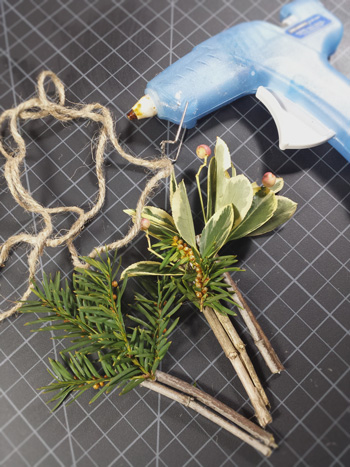 *** Note, I'm not sure how long these will sit considering they are made of natural elements. Mine were created over 24 hours ago, and are still in perfect condition.
Hope you give this project a try! Happy Thanksgiving!