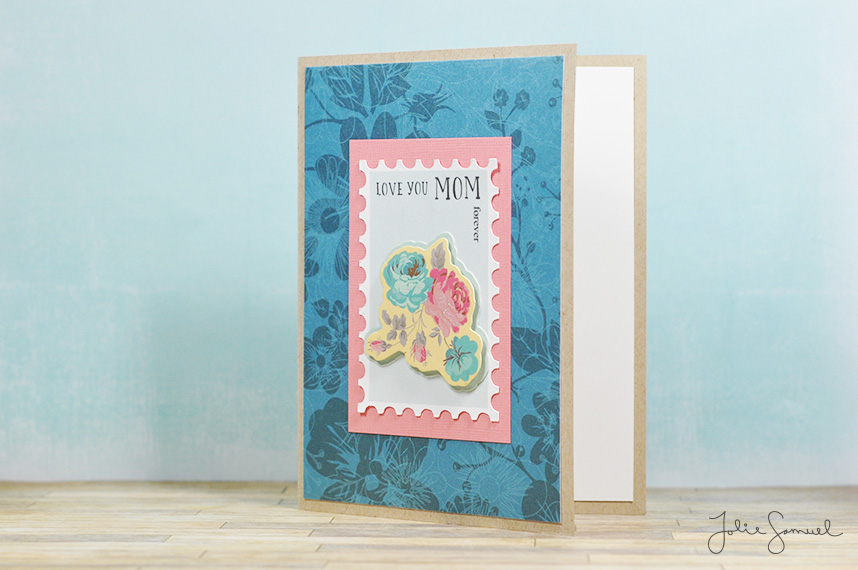 Hi all,
I'm back with an all new mother's day card to share. For this card, I wanted to create a postage stamp as the main focal point of the card. At first I thought I wondered how I could find a postage stamp large enough to feature, then I realized how simple it could be to create one in silhouette studio.
To break things down think of the postage stamp as a rectangle and the edge is created by welding in a row of circles. I added in some various sizes of words for the sentiment and a beautiful die-cut of roses.
Here's a closeup of those roses – look at all that sparkle!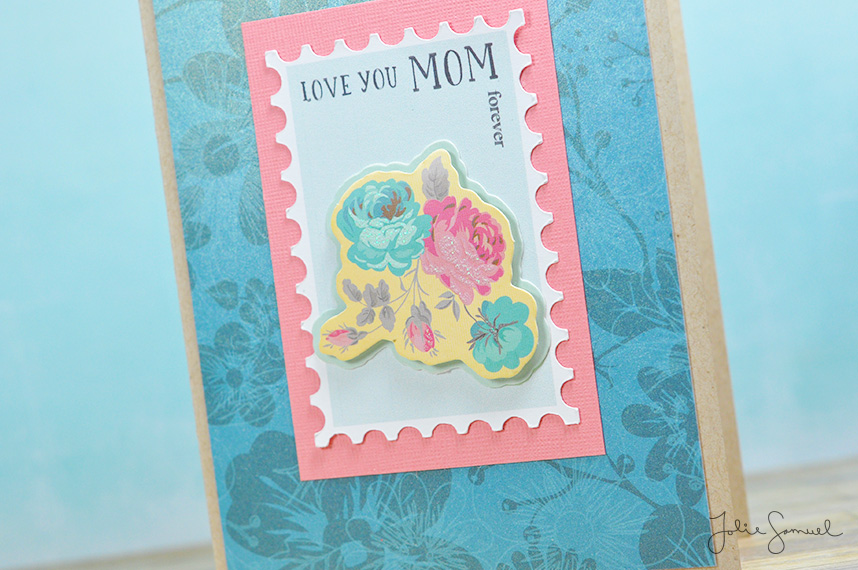 Thanks for stopping by and see you again next week for all new card projects.