Hi All,
Today I have a super special post to share with all of you. As many of you know I am quite a do-it-yourself type person. I don't know what it is about me, but I just love a challenge when it comes to design. If something doesn't exist, I want to create it. It's just how I am.
Recently, I've had people ask me about my wedding and different experiences I had in the planning process. You should know – I was my own wedding planner (no surprises there). I really didn't find the need to have a liaison between myself and a vendor. So when it came to wedding invitations I found the supplies I needed and asked my awesome fiancé (now husband) to help me out.
I wanted a logo that featured our initials and loved the ideal of a seal to use on our envelope. He made it happen. We ended up using this logo on our wedding favors too (I may do a separate post on those if requested).
Here's the mailing envelope. I covered the addresses with a post-it for privacy reasons.
I chose a teal blue with accented gold card stock paper. We mail-ordered it from India.
We added a little accent to the embellishment on front and secured it to the invitation.
Here's how it looked after the recipient opened the mailing envelope.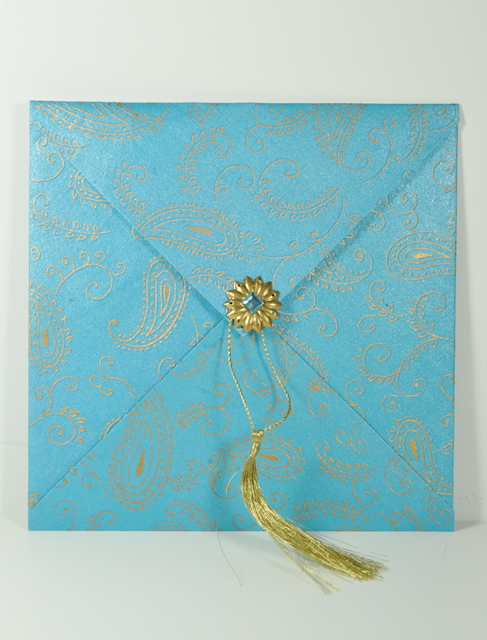 Then just flip open each tab…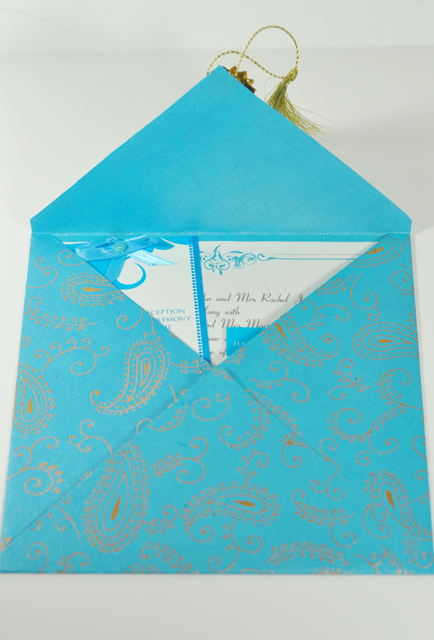 And here is the actual custom invitation. We printed the reception card on glossy paper and had the invitation on matte white. It doesn't show up all too well in the pictures, but you can definitely see a color difference. I thought it was a great contrast.
I attached the reception card using a brad. This made the reception card turn to reveal the full wedding invitation.
We also included a mini postcard with directions to the event and a card with our registry information.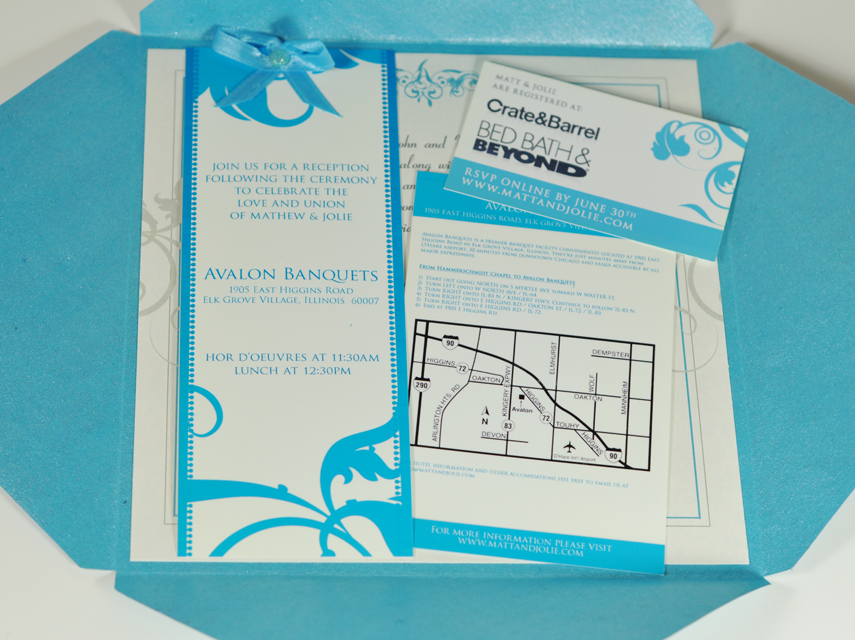 These invitations were so much fun to make. I absolutely love the way they turned out. I even created a couple extra to keep for myself.