Hi all,
Happy Tuesday! I've been working away in the craft room and doing a whole lot of creating. For todays post I wanted to share a quick picture of just a few of the post-it books i created. These turned out pretty cute! They've even got a little place to hold a mini pen. I made about 36 of these and each one is slightly different from the next. I think they would make a great little teacher/coworker gift.
Each measures approx. 4 x 4.25in. and hold a 3 x 3in stack of post-its. The best part is, they are entirely reusable since you can just stick down a new pad of post-its once you go through the first stack.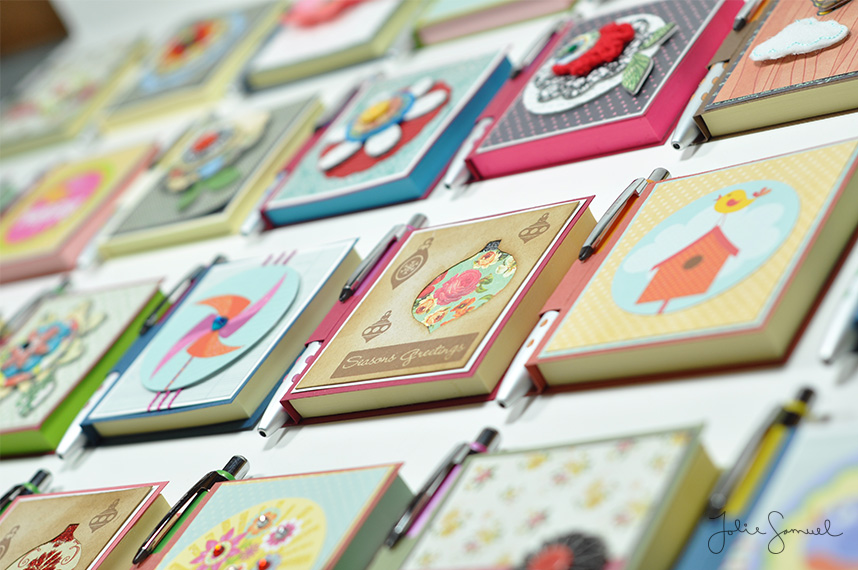 Don't forget to stop by tomorrow to see more creations!