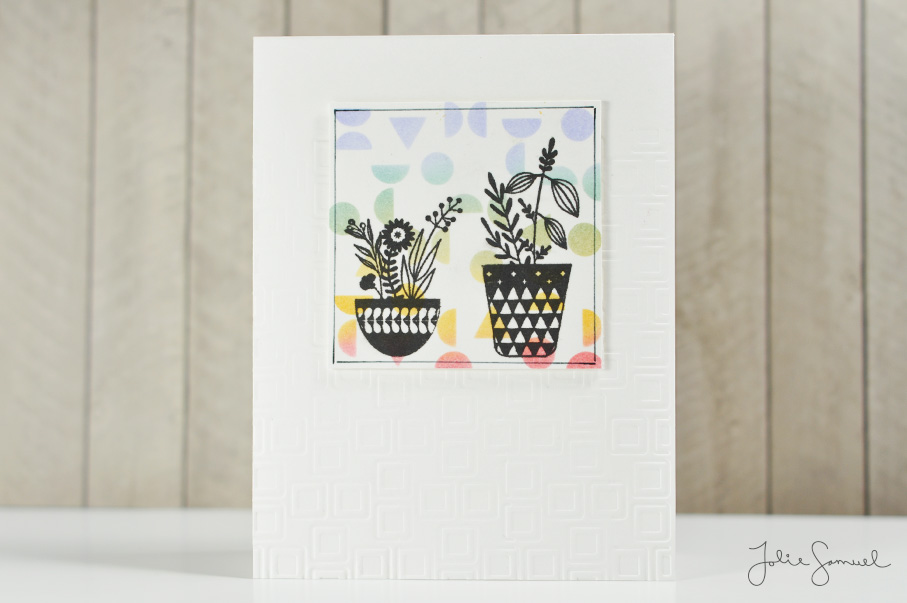 Hi All,
I'm continuing to share cards I created for OCC Rainbow Maker class. This card using a similar technique to previous days but also includes the concept of using white space to draw attention to a focal point on a card. I used a stencil to create the rainbow background and again did a bit of ink blending. I decided to go with a silhouetted plant image to keep the design elements simple.
Next, I wanted to add some texture to the card without adding any additional color (keeping the white space). I used a simple geometric pattern and dry embossed the background. That element really pulled in the shapes of the stencil together to create this card.
I didn't include a sentiment on this card – I liked the simplicity of it and liked how it could be used to send any sentiment one would choose to use.
Here is another card using a similar technique. This time I kept the stencil to one side of the card and used a sentiment to hold the white space.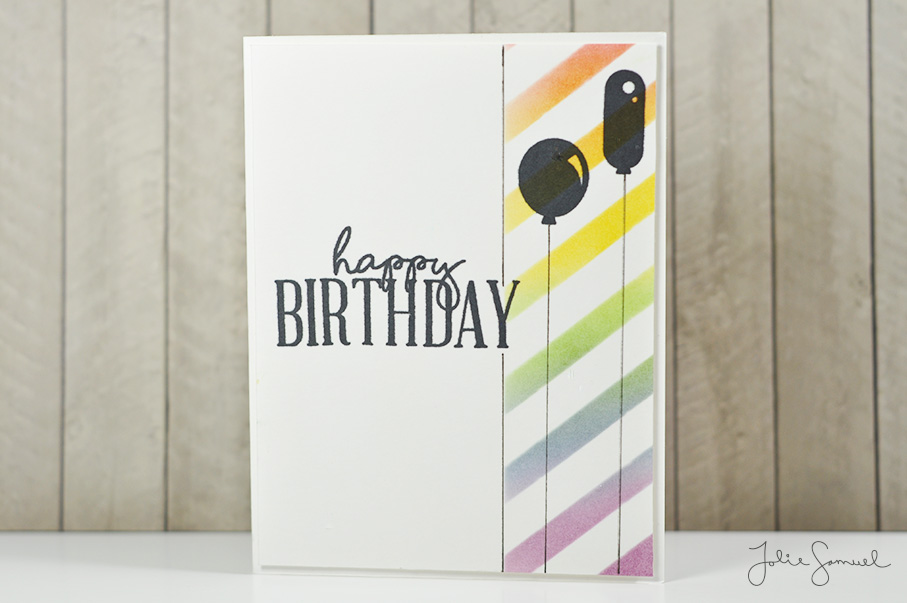 Both cards are unique and the rainbow inking really does pack a punch.
I hope you enjoyed taking a peek at these projects and I'll be back real soon with another project to share with you.