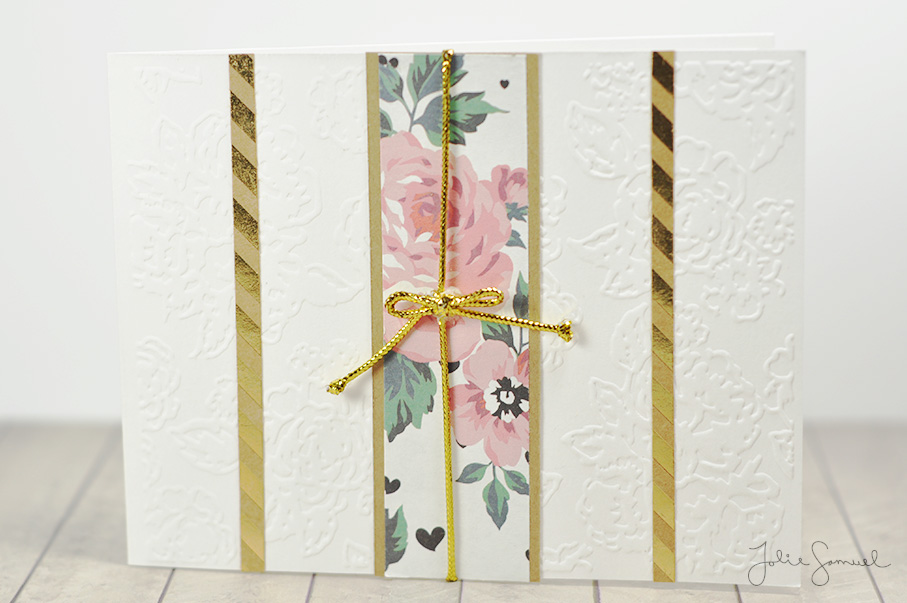 Hi All,
Welcome back! I'm on that summertime floral kick once more! Here's a card using a similar pink and yellow themed floral but with a slight change. The black brush strokes are now replaced with whimsical little hearts – did you notice?! This pattern is typically not something I would gravitate towards, but the use of lots of white space and those fun little hearts made it incredibly fun to work with.
For this card, I broke out a 6×6 pad of kraft papers that I have and gold foiled some stripes on to it. I then trimmed down those pieces to give my card what I like to call 'suspenders'! Just below those suspenders (lol) I have a gorgeous embossed floral that I used on the base of my card. I feel like it resembles white lace on this project. Very classy indeed!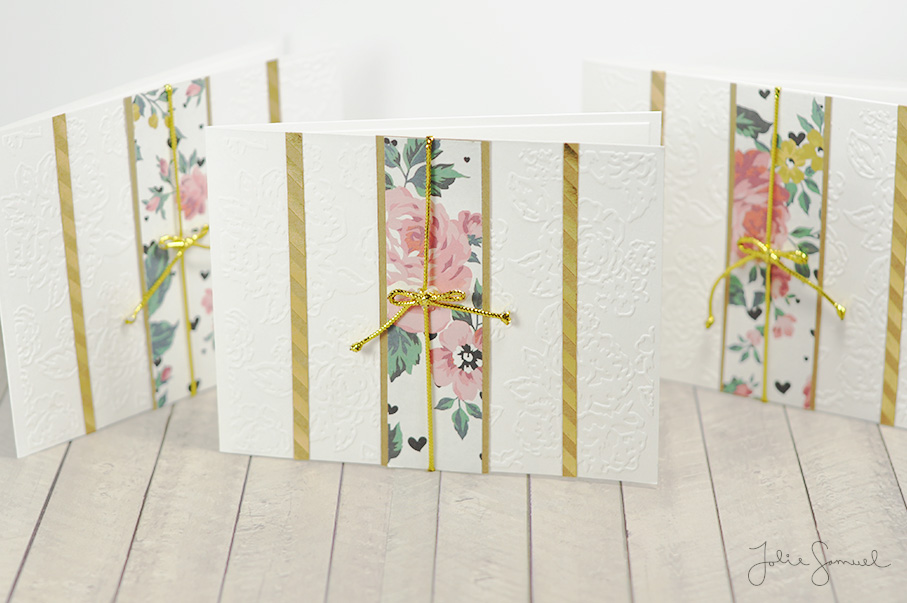 Here's a peek at the interior of the card as well.
Hope you enjoyed reading about my latest card and I will be back tomorrow with another project!