Hi all,
I'm excited for my favorite holiday that is coming just around the corner – Christmas! To give myself a kick-start in creating cards I signed up for an online card class. Each day is filled with amazing inspiration and techniques that just make me want to sit and create for hours. I absolutely love it!
Today's cards and lessons inspired me to create cards that follow a clean and simple theme. There are many ways to achieve this type of card style here are 2 techniques I tried.
One way is by using score lines and minimal colors. I shadowed the score lines from the ornament piece onto the card base as well (it's very faint in the photo, but looks soft and subtle in person).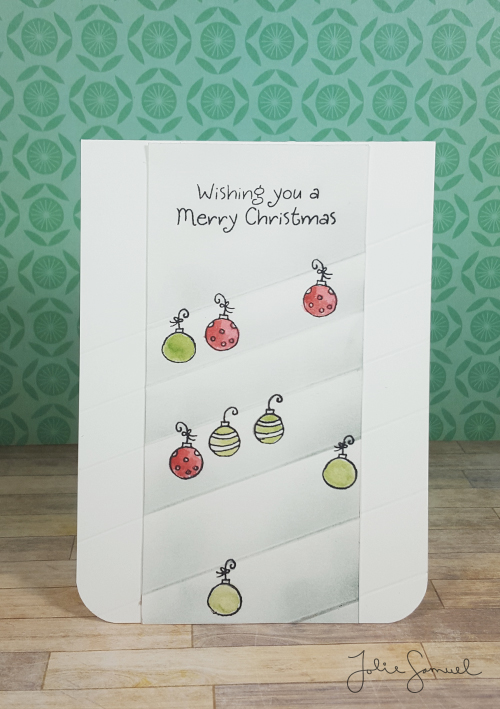 For the second card, I tried a tone on tone look. Here I chose 2 shades of red to create a background. For an added pop of color, I used a blue card base and a white banner to hold my sentiment.
Such a fun style to create and the possibilities are truly endless. I can't wait to share tomorrow's class projects with you all as well.