Hi all,
We're almost at the conclusion of the 2014 Holiday Card Series. The next few cards will be just some fun holiday crafts I have created this year in my craft room.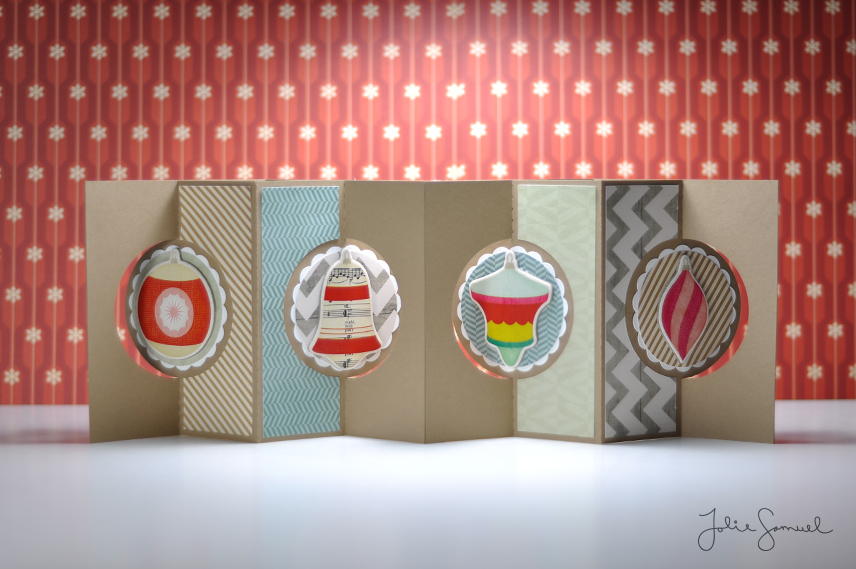 This card was created using my Silhouette cutting machine and features 4 panels with cut-out circles that move with the stretch of the card. When closed it looks like a regular card. I didn't add a sentiment to this one, I love the simplicity of just the ornament designs. It still fits into a regular size envelope and can be mailed quite easily. I love that it's just another take to a lovely holiday card for friends or family.
See you next time for Day 18!