Hello All,
I'm back with the next set of 'hello' notecards. I've noticed that palm leaves are EVERYWHERE these days in shops. Have you noticed the bold print in some form at your local department stores? I can seem to find a pineapple theme or palm leaves in almost every type of shop there is. I decided to go with that trend and create some notecards featuring that exact theme. Unlike the previous notecards I shared, these are not printed on vellum, but rather on a lightly textured cardstock. I love how the color scheme is rather simple and that there are just touches of green and gold on an otherwise monotone type card.
Here's a closer look!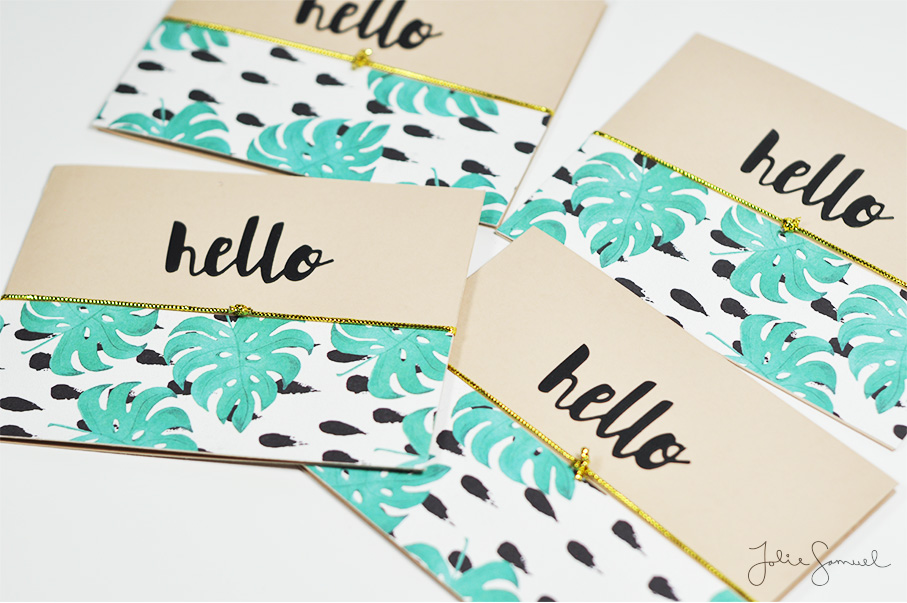 These cards measure 4.25″ x 5.5″ and have a side fold – which makes them perfect for mailing! The interior is left blank and is perfect for writing a personalized note.