Hi All,
Welcome to another day of holiday cards!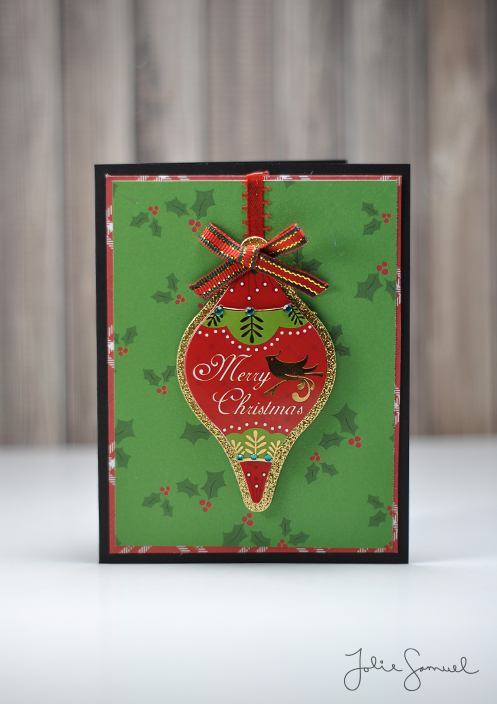 Today's card is VERY dimensional and ornate. This card features 2 coordinating patterned papers & a gold embellishment from an entirely different collection. In order to pull the 2 together, I maintained a leaf pattern and made sure it wasn't too busy. To finish off the card I tied some ribbon behind the embellishment to give it the look of a hanging ornament.
This is a great project for card-makers who have many leftover cuts from other projects and would like to create using 'leftovers'.