Hi All,
Welcome back! Today I wanted to share with you a fun little way I've been using to wrap gift cards. I'm the type person that likes to put a personal touch on each and every item I gift to another person and gift cards are no exception. Depending on the individual, I try to find a coordinating pattern (or create one) of gift wrap to suit his or her personality. The ones shown here are by Bella Lux. I am in love with the beautiful watercolor themes they create!
There are many tutorials online that feature origami folding and ways to create pockets for letters. Several of those are great ways to wrap a gift as well! There is no glue or paste involved in this project. It is simply a matter of cutting a sheet of 8.25″ square paper and folding it to create this pocket. To clean up the inside I just cut a sheet of craft paper to size to fit.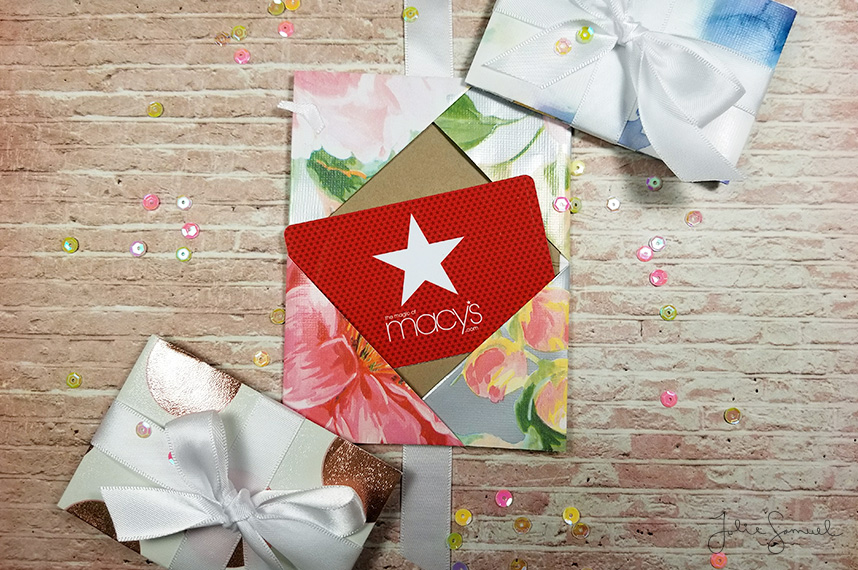 To close the holder I went with a simple white grosgrain ribbon which I tied into a bow and trimmed the edges.
How simple and fun are these?