Hi all,
I've finally sat down and started to create some Valentine's Day cards. I had so many requests for cards, envelopes and treat-holders. So first I wanted to tackle a project that would address all 3 categories. These beautiful envelopes are approximately 2.5″  x 2.75″. It's the perfect size for a little card or treat to fit inside. I could easily fit in a fun-size candy bar and use some washi-tape to seal it in.
Each envelope has a sentiment on the outside which read:
"I count myself luck to call you friend" OR "Happiness enclosed." I love these sentiments because they aren't overly GUSHY.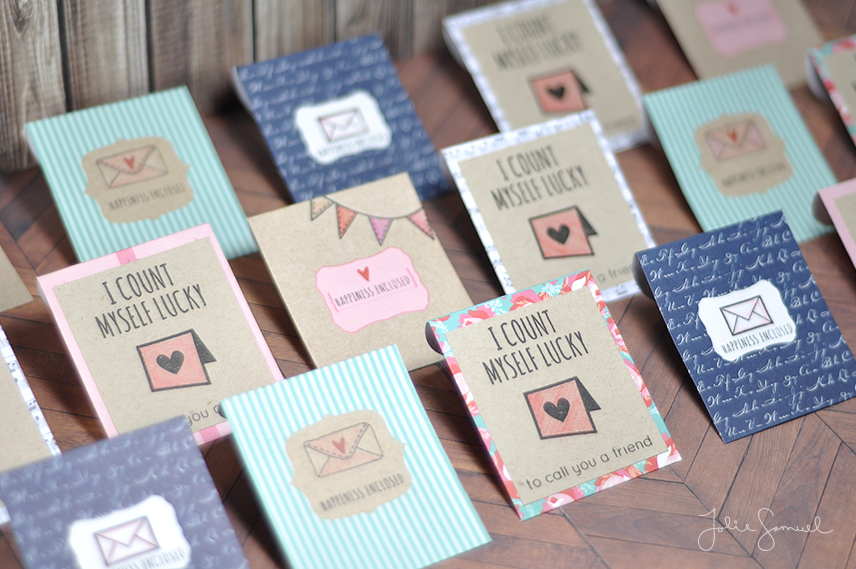 My favorite is the pink banner one towards the middle of the picture. I love the simple sentiment!
Do you have a favorite? Comment (link for the box is below the title of this post) and let me know =)