Hey all,
As promised I'm here today with an entirely new project. It's something a little outside the norm but entirely handmade. As many of you may know, yarn wreaths are totally 'in' right now. You can surf through Pinterest and find hundreds of different styles and techniques to making a nice big wreath for your front door or home decor. But there are absolutely no posts (or should i say 'pins') on making them miniature. I wanted to make some small ones that could be used to decorate smaller knick-knacks around the house.
I made a quick trip to our local craft store for some yarn and felt…and got to work. Here's the finished project!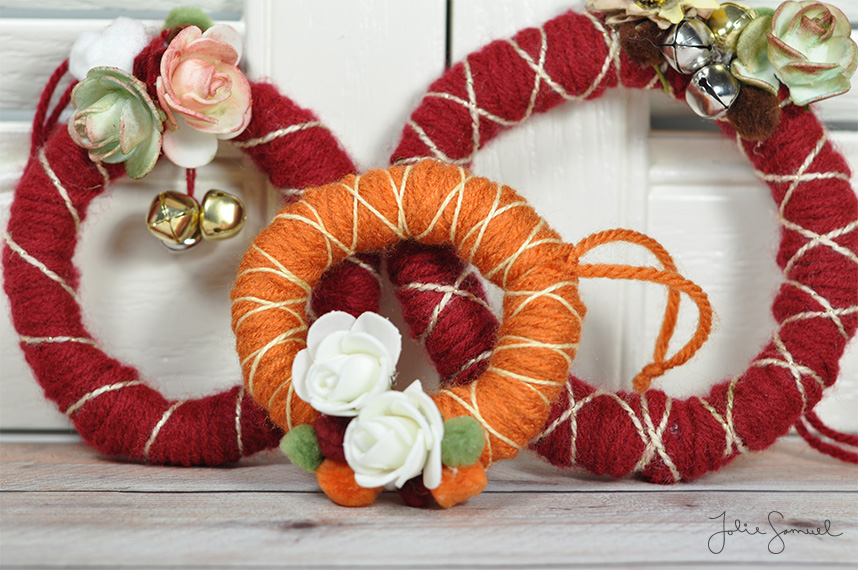 I experimented with some stiff felt to create the flowers you see here. Also, I love to distress things and inked up some of the flowers for a more vintage look (yes they were all originally white)!
Here's another look at those flowers.
And guess what? I just may have a few extras too.
I've got more projects lined up to share with you tomorrow. See you then! =)