Hi All,
I'm always looking for a fun new way to present otherwise ordinary things. This project features 9 embossed red tulips that are incased around a white picket fence. Each flower is actually a lollipop treat for a friend. I had a similar concept going though the holidays with my candy cane gingerbread house .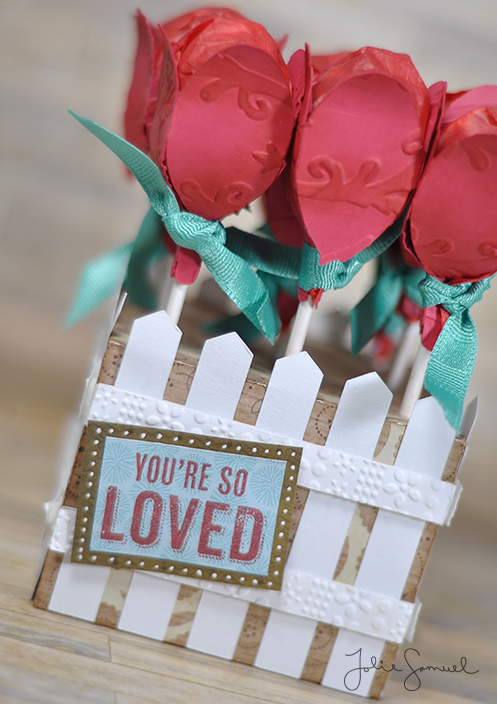 I used my silhouette electronic cutting machine to cut each of the pieces and then assembled after doing some dry embossing. Then I added a few ribbons and this sentiment as final embellishments. The lollipops were wrapped in red tissue paper before being encased in a paper tulip. I think it adds for extra dimension.  I wish I could hand each of you a rose – they are seriously too cute! I think these would be great as little teacher gifts for Valentine's Day or as a birthday treat for a student.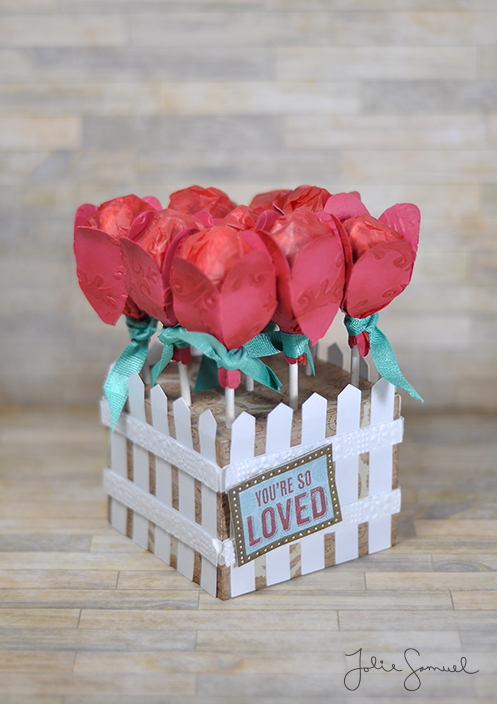 Thanks for stopping by and I'll catch you all next time!