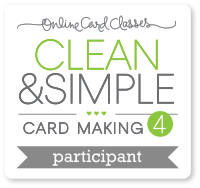 Hi all,
Today's card was truly a challenge for me. I loved the technique of colored vellum shared in class and thought I would give it a try. I have quite a bit of vellum on hand but typically I use it with heat embossing and have never thought to color it with paints/watercolors. For this card I wanted to achieve some vibrant colors so I thought I'd paint using my Inktense pencils. The pencils worked fabulously with the vellum, but I did have a lot of paper curling. I think for future attempts, it would be best to tape down all edges and see if that helps in keeping the vellum flat.
Additionally, this card was created using 5 key elements (as that was the primary challenge of the day in the class). Here are the items I chose. Grey card stock, white vellum, a sheet of 6×6 designer paper, 1 sentiment stamp set & a set of Inktense pencils.
*I did use common tools to create the card such as a trimmer and adhesives.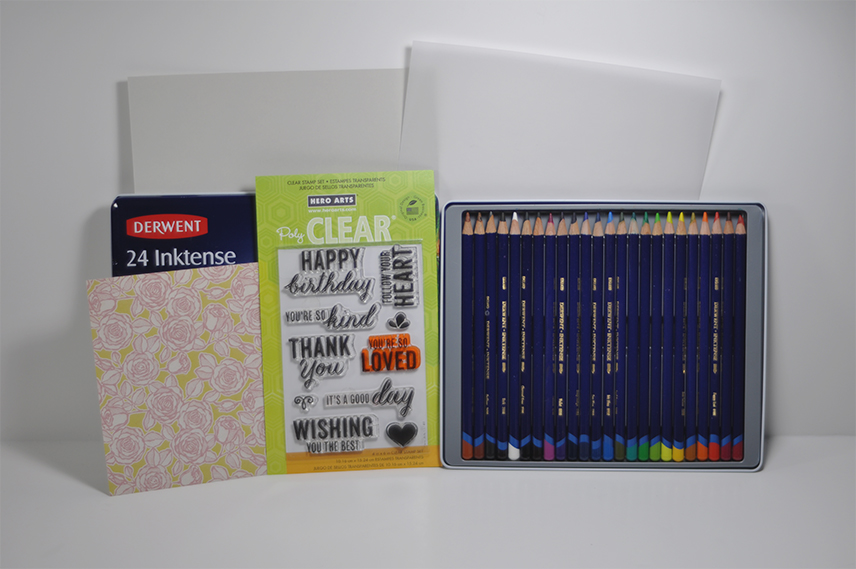 Here is my finished card.