Welcome to day 3 of my Holiday Card Series 2014!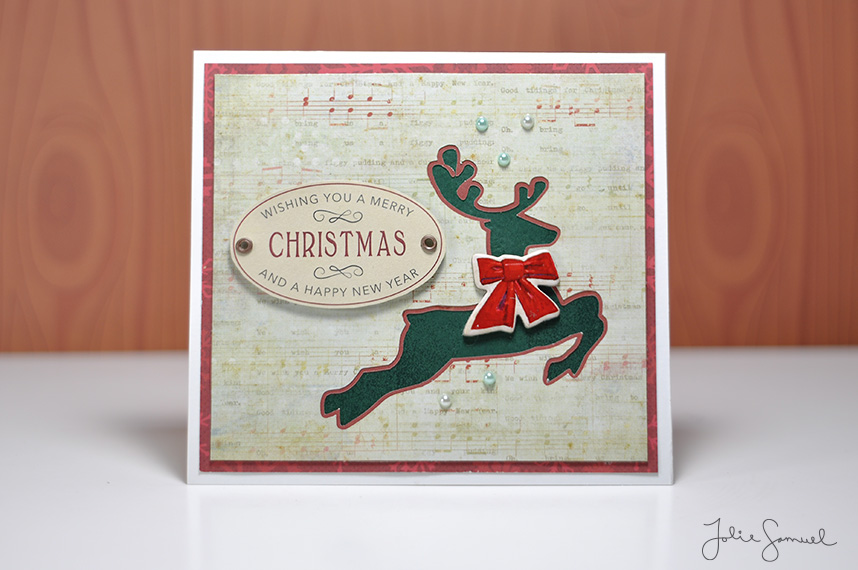 This card is created in a similar fashion to yesterday's tree card. This time instead of a tree design I simply created a reindeer cut-out shape. Next, I added a red offset to each of the cuts. Same concept as yesterday but a completely different look!
For the reindeer I heat embossed the green color using a pearl emerald color. Can you tell it isn't as 'flat' as the papers? That's my trick to making him stand out 😉
Hope you're enjoying the series and I'll see you next time for Day 4!
Supplies:
Card Base: Bazzil 8.5 x 11 in Marshmallow
Papers: American Crafts 6×6 Noel Collection (sentiment also comes from the paper pack)
Ribbon: Crate Paper Die-Cut
Reindeer: Created using Silhouette Studio
Embossing: Stampendous Pearl Embossing Powder in Emerald Green
Other: pearls, eyelets and various adhesives