Hi All,
Lately I have had a quite a few friends ask me if I could come up with some funnier Christmas cards. Today I have one that may qualify for the techy people in your life. On the exterior this card looks like any other classy christmas card.
But the inside reveals your sincerest of holiday wishes for the recipient. =)
In all honesty the interior can be customized to any sentiment. I just liked this one thought I'd pop it on this card for fun! ha!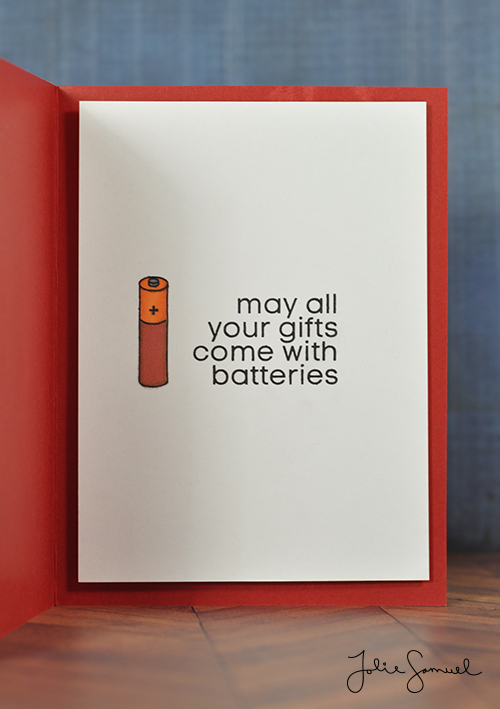 Happy Holidays!