Hi all,
Who's in the mood for some "punny" cards?
Here's a set of classroom/workplace cards for those that like to gift laughter to others!
This is a set of 13 dimensional cards featuring planes, helicopters, clouds and hot air balloons.
The puns are:
Planes – Valentine, you're just "plane" cool!
Helicopters – Flying by to wish you a Happy Valentine's Day!
Cloud – Screaming it out "cloud" You're amazing!
Hot air balloon – You make my heart "soar" Happy Valentine's Day!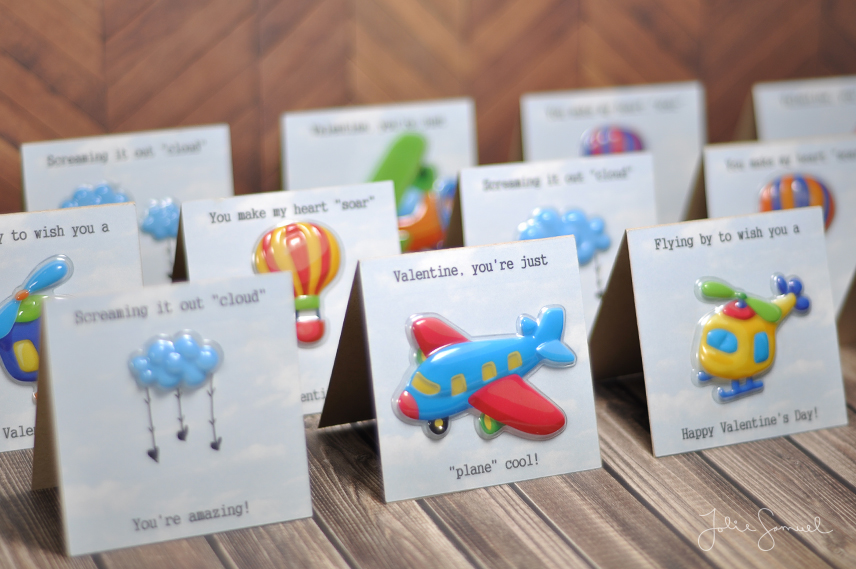 These mini cards are on sale in my Etsy store if you'd like to have them! 😉
Have a fantastic evening!