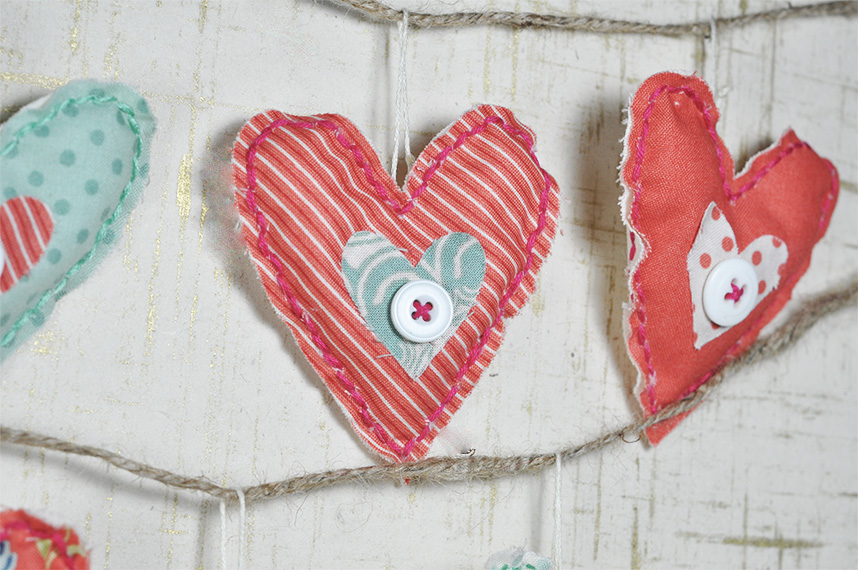 Hello all,
I'm back with a continuation to my post about creating heart garlands. I've been experimenting with other fabric designs and am absolutely amazed with how each one turned out. I especially love the bright colors hanging on the jute twine. There's something so "anthropologie" about it (yes, I love most decor from that store)!
Another way to use these dies is to cut felt instead of fabric. I think felt would be just as pretty but would give a completely different vibe.
Take a look at these combos and tell me which one is your favorite. I'd love to hear from you.
Stripes with florals – swoon!
Love the corals and teals mixed with pea green and rustic orange!
Polka dots and twine anyone?
I love that craft supplies can be so versatile and don't always have to be used with just paper or be confined to envelopes and books. Try searching through your supplies and double-purposing an item ~ let your creative mind free!
Have a great day friends.