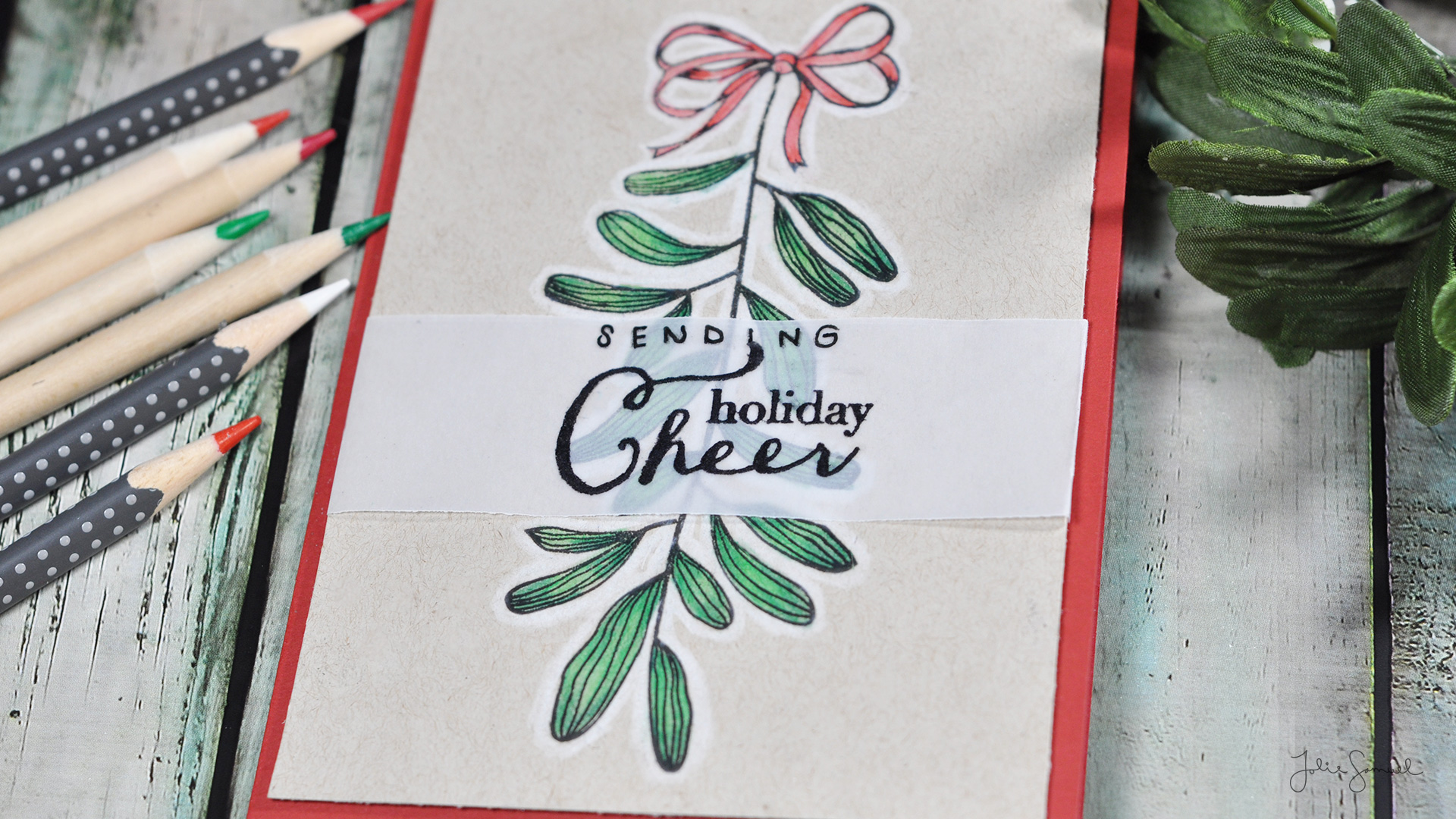 Hi All,
I'm back with another holiday card to share with you. Today's holiday card was rather simple to make but did take quite a bit of time in terms of coloring. I wanted to spend some time practicing my blending technique with colored pencil and decided to use that as my main medium today.
After coloring the entire image, I used a white pencil to go around the entire outline of the image. I think that really finishes off the coloring and makes the image pop off the page. I also love the look of colored pencil on kraft paper. It looks much more refined this way than simply having it on white.
To finish off the card I used a vellum strip with a holiday sentiment. I wanted to use vellum so that I wouldn't have to really cover up any of my images. I love the way it still peeks through the sentiment and can be seen.
Here's a look at how it all came together.
Here's another look at the finished card.
Thanks so much for stopping by and I'll see you again real soon with another holiday card!