Hi all,
I'm by no means advanced in the realm of watercolor, but I thought it would be a great place to start and give myself a bit of a challenge.
Today's lesson was JAM PACKED with more ideas on brush techniques and washes. I wanted to try my hands at some leaves and the wet-to-wet technique. I wet the paper in a leaf shape and then used wet pigment to drop in the color. Here I used Prussian Blue and Yellow Green from my Sakura Koi set. I used variations of the colors to achieve different leaves each time around.
This was my result.
Here's a closer look at all the variations of color. Again, I'm pretty much a beginner with watercolors and just playing with the medium. I'm hoping to incorporate more washes and techniques into future cardmaking.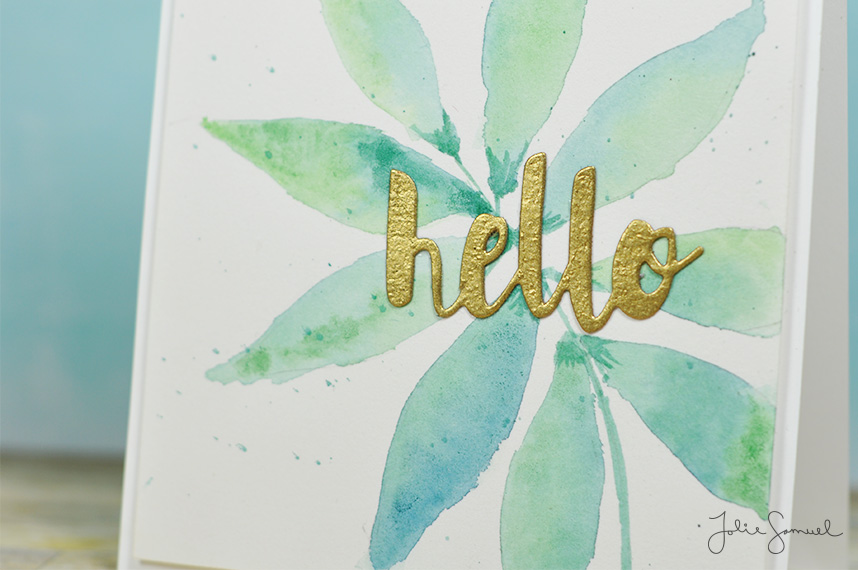 Hope this quick post inspires you to try something a little new today! Have a fantastic week friends!