Hi Everyone,
I love homemade gifts. I love creative gifts. I love things that help me craft or blog. When all 3 of these ideas blend together – I am in HEAVEN.
My amazingly creative and beautiful friend Dayle Dracy, fellow blogger at Eat Things Make Stuff, gifted me this super creative gift. She calls it "The Blog Box". Basically it's a box with a bunch of items that can help you're creative flow or cure blogger frustrations. I thought the idea was SO creative and loved reading the individual notes added to each item. It's like a personalized gift basket of awesomeness!
Here's the outside with a peak of the contents.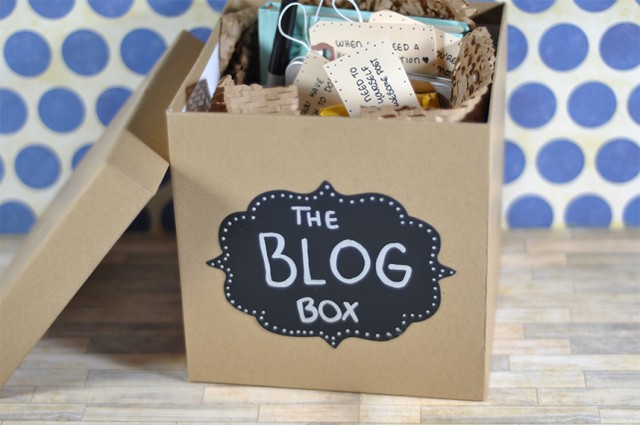 Here's the fun items she included in this box for my blog.
The notes read:
"For when you're feeling motivated"
"When you have too much to do"
"When your site crashes"
"When you need to reward yourself for an awesome post"
"When you need a little motivation"
When you feel like procrastinatingggggg"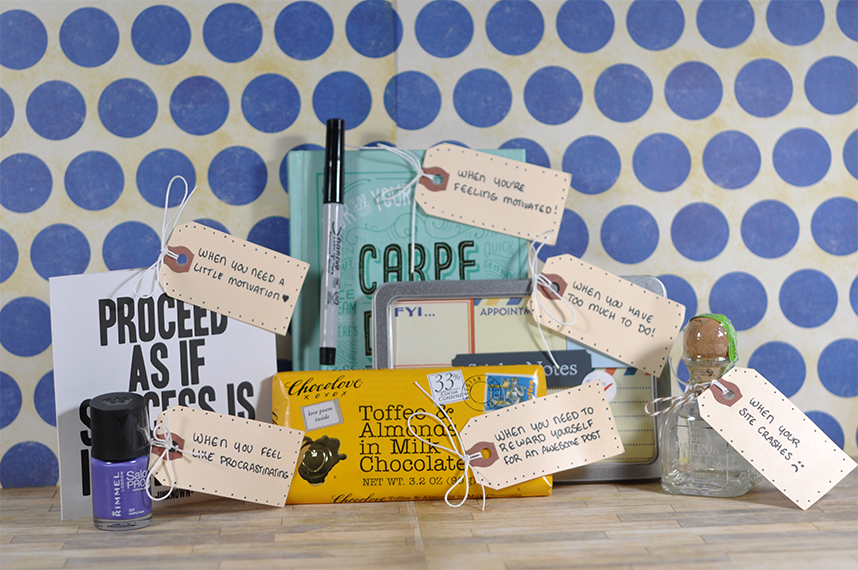 Love it all! Thanks Dayle for an amazing gift and such a creative idea on a holiday gift for a fellow blogger. You rock!
Show Dayle some love visit her blog at http://eatthingsmakestuff.com/ or her instagram at http://instagram.com/dayleeo