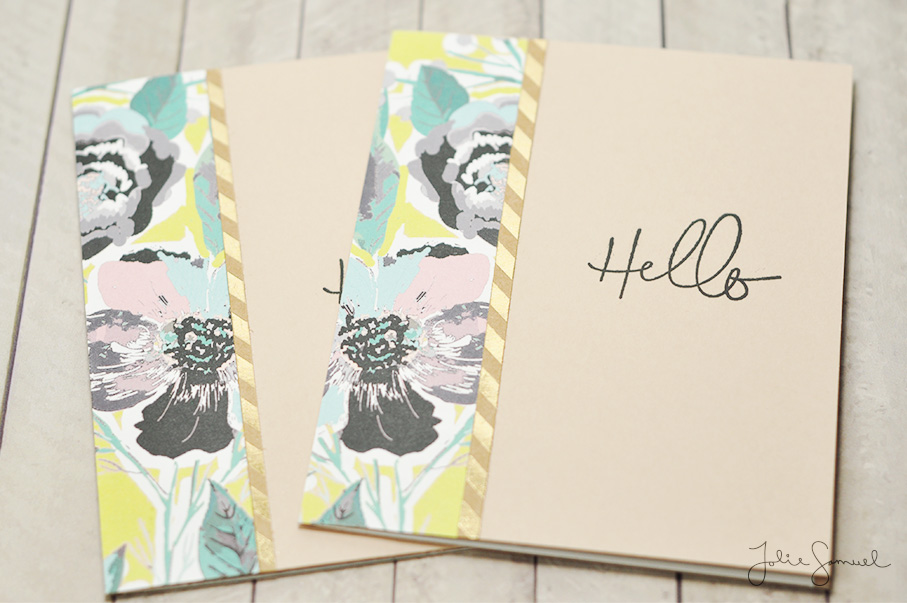 Hi All,
I have just a few more note cards to share for this August reveal. If you have missed any or would like to see the collection, be sure to check out the gallery page here on my blog.
This card is simple and packs a punch. I had a bit of the gold foiled kraft paper I made several days ago and wanted to use it in a subtle way on this card. I added it to create a separation between a busy floral pattern and a plain kraft card stock.
Years ago, when I first started making cards, I used to have a difficult time creating white space on cards. I just love these patterns and prints so much that I feel the need to put them on an entire project. It took me some time to realize that sometimes, it makes a bigger impact when you add in some white space. I love how the pattern still catches my eye, but the card is not 'busy' in style.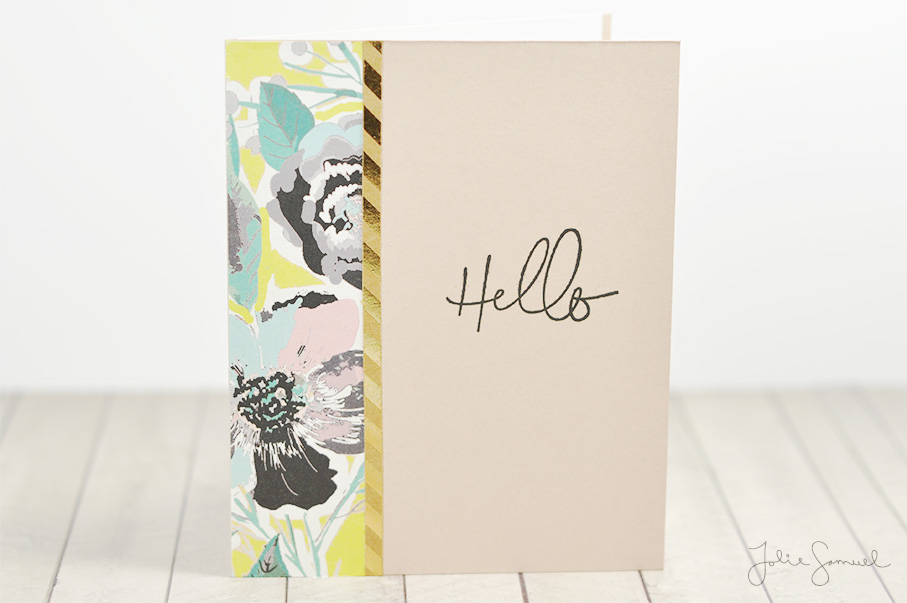 This note card measures slightly smaller than a standard A2 size card. It is around 4.25″ x 5″ – and fits in a standard size envelope for easy mailing.